An Authentic Filipino Martial Art
Welcome to WORLD SIKARAN BROTHERHOOD (WSB) and WORLD SIKARAN BROTHERHOOD OF THE PHILIPPINES (WSBP). We are a Filipino Martial Arts organization established in Baras, Rizal, Philippines in 1958, which focuses on promoting the development and propagation of SIKARAN, a unique and authentic Filipino martial art that specializes in kick fighting. It was developed and propagated by MELITON C. GERONIMO (retired LT. COL. PAF, former Baras Mayor), the only original and legitimate GRANDMASTER of SIKARAN. He was acknowledged by the last Hari of SIKARAN, and the only 10th Degree Red Belt sanctioned and recognized by the Asian Karate Association. SIKARAN is the only historically original unarmed fighting art of the Philippines. SIKARAN was practiced by farmers mainly as a pastime after working in the field. Eventually, SIKARAN doubled as a means of fighting and later elevated into an organized sport. Its principles are founded on the Filipino value system, such as Discipline, Respect, and Loyalty. From its humble roots in a provincial municipality, it is now practiced around the world.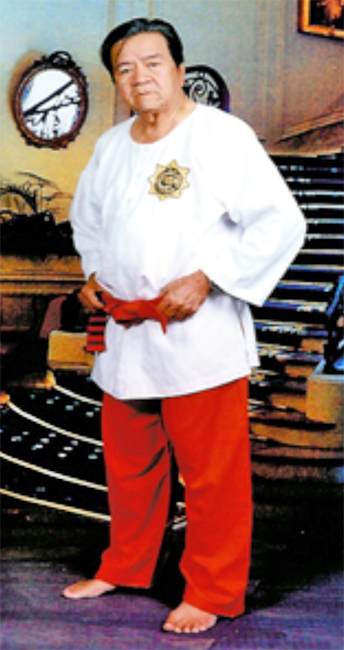 MELITON C. GERONIMO, FOUNDER AND GRANDMASTER OF SIKARAN
Schedule of Events
MARCH 10, 2017 - OFFICIALS SEMINAR

MARCH 11, 2017 - SIKARAN FESTIVAL, TOURNAMENTS (ELIMINATION)

MARCH 12, 2017 - 5TH WORLD SIKARAN TOURNAMENT OF CHAMPIONS

Meliton C. Geronimo, during his younger years.
If you have any questions regarding: membership, training, seminar, promotion, affiliation, instructor's certification, officials certification, tournaments/events or any questions concerning sikaran, fill out the contact form below.

PANTAS MELITON S. GERONIMO, JR, AIMING HIGH